[(Look)]
"Look" is an pair of creepy eyes looking through a slot, occasionally blinking. The eyes follow as the viewer walks by. Sometimes you can hear a grunt from behind the slot.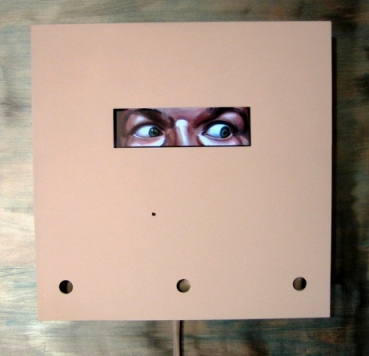 "Look" is a collaboration between myself and Scott Hutchison. Scott created the painted animation and the wooden box, I developed the PIR detection system and software to drive the animation.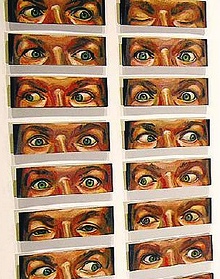 Blame was shown at the "Interface" group show at Fraser Gallery, Jan. 13 - Feb. 8, 2006 and at the "Catapult" group show at the Maryland Hall for The Creative Arts, Feb. 23 - April 4, 2007.