[(blame)]
"Blame" is an interactive kinetic sculpture consisting of a robotic arm with a pointing hand on the end that scans the gallery, and when it finds a viewer, the arm stops with the hand pointing at the viewer, and then the sculpture proceeds to blame the viewer for some horrible crime against society. After that, the arm returns to scanning for a new victim to blame.
Watch Video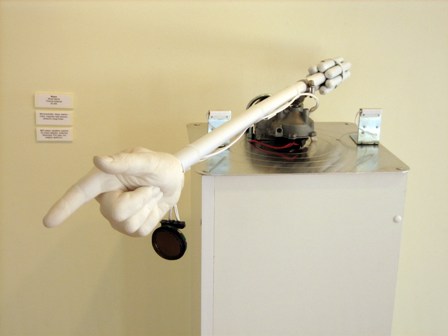 Technical details at MAKE Magazine Blog article on Blame
Blame was shown at Fraser Gallery Bethesda "Interface" group show, January 13 - February 8, 2006.